Stud Santa Gertrudis Bull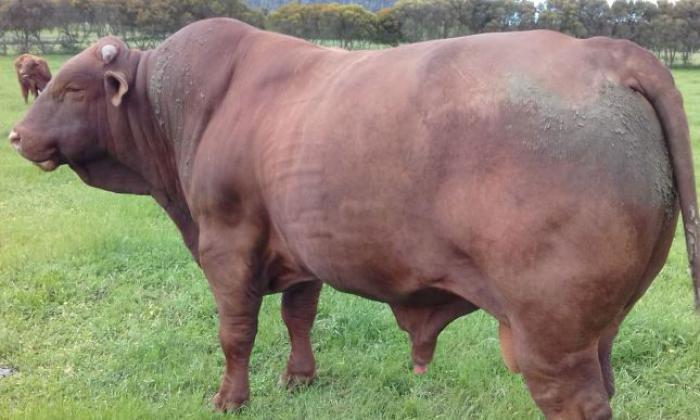 Posted by 159balagold (Navigators, Victoria) on 11-Nov-20 09:30 PM AEST
To reply to this advertisement email balagold@westnet.com.au
Balagold Jackson. dob - 1/9/2013
Jackson is a paddock quiet bull that has been grass fed all of its life. He has sired calves, has sound feet, scurs - undeveloped horns, coat - will deepen to a cherry red later in the season.
He is registered with Santa Gertrudis Australia.
Balagold also has commercial bulls for sale.