Multis, colours and whites = alpacas for sale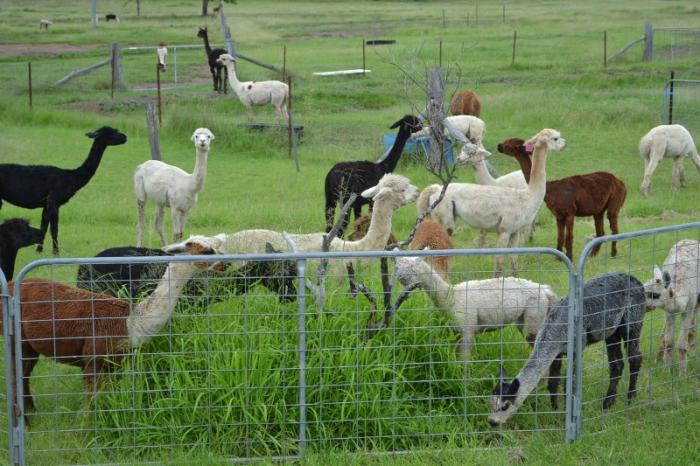 Posted by ballark ridge (Murgon, South Burnett Qld) on 21-Feb-21 04:50 PM AEST
To reply to this advertisement email ballark_ridge_alpacas@yahoo.com.au
I am looking to downsize my herd significantly and have a large number of alpacas for sale - both huacaya and suri, males and females including AAA certified stud males. The majority are AAA registered. Prices for males/wethers (excluding certified stud males) $400 - for females they start at $750 (older girls negotiable).
I will not sell one alpaca unless you already have at least a small herd. Alpacas are herd animals and need to have their own kind for company. Discounts available for 3 or more
For enquiries please email ballarkridge.alpacas@gmail.com (other email address is non operative) or phone 0412 183 841
Please note - Not all animals in photo are for sale - there are also others available.