Quality dairy doelings hand raised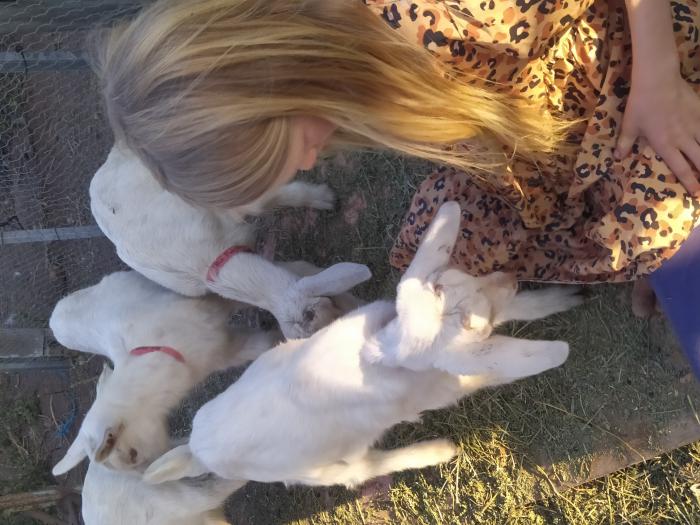 Posted by Quality Milkers (Durong Queensland) on 29-Oct-21 11:16 AM AEST
To reply to this advertisement email gumbihealth@gmail.com
Beautiful hand raised quite saanan part Anglo Nubian doelings ( 2 available). Oral drenched, disease free, healthy happy girls, three months old but still on one bottle of raw fresh goats milk a day and fed/handled by children. Not long till they could be weaned.
They come from good strong dairy mothers who produce beautiful creamy milk and these girls will be no different. They will be an asset for self sufficiency to any small farm. $350 each
Happy to assist with some local delivery within reason and negotiation. Can also offer delivery options to Brisbane.

Can't see to be able to upload recent pictures! Please contact for more pictures. The one I did upload is about six weeks ago. They are bigger now.